Meet the Team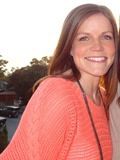 Kelly, Registered Dental Hygienist (RDH)
Kelly has spent over five years as a Hygienist at Renaissance Dental Group. She initially was interested in the nursing field before becoming a Hygienist, but quickly realized that the personal interactions with hygiene patients more suited her bubbly and outgoing personality. She is an avid Oakland Athletics fan and enjoys talking about sports with patients. Additionally, Kelly's sociable and friendly nature makes the patients feel relaxed and comfortable during procedures.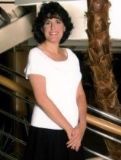 Tracy, Registered Dental Assistant (RDA)
We have been very fortunate to have had Tracy with us for seven years. When asked why she got into dentistry, she answered: "Because I love teeth!". Only a month out of high school, Tracy decided to use her passion for teeth to help create beautiful smiles as a Dental Assistant. She worked for 3 years in the US Air Force as a Medical Technician. Later she joined the Renaissance Dental Team. Tracy is a positive and helpful person who can be counted on to always follow through with her commitments. She is a wonderful Assistant to the Doctor and prides herself on establishing sincere professional relationships with the patients.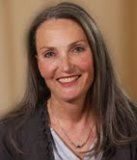 Pat, Dental Sleep Medicine
Implementation Specialist
Pat McBride, BA, RDA, CCSH, has spent 35 years as a full-time clinician in the fields of dentistry respiratory medicine, and dental sleep medicine. Her extensive experience in clinical, laboratory and educational arenas led to the development of interdisciplinary care model delivery systems used by physicians and dentist across the globe. She sits on the Board of Directors for the Academy of Dental and Physiological Medicine in New York. Pat continues to work as hands on with patients while lecturing internationally on subjects relating to sleep medicine, dentistry, and protocol development to best serve patient populations. Serving the underserved remains a priority and passion for her She has one grown daughter, a teacher in Spain.